Marciano Dental Group
Nicholas J. Marciano, DMD
Bonita Springs Cosmetic and Reconstructive Dentistry
Marciano Dental Group - Dr. Nicholas Marciano, DMD
Enjoy a photo tour of our Bonita Springs, FL dental office below!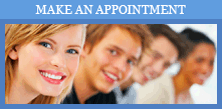 Marciano Dental Group
Nicholas J. Marciano, DMD
26711 Dublin Woods Cir
Bonita Springs, FL 34135
Phone: (239) 947-6610
Bonita Springs dentist
Dr. Nicholas Marciano can create results that change how you look and feel. Whether you need a routine checkup, or more advanced procedures like a smile makeover, Marciano Dental Group offers a wide variety of procedures to uniquely fit your needs.
Marciano Dental Group
Bonita Springs Cosmetic and Reconstructive Dentistry